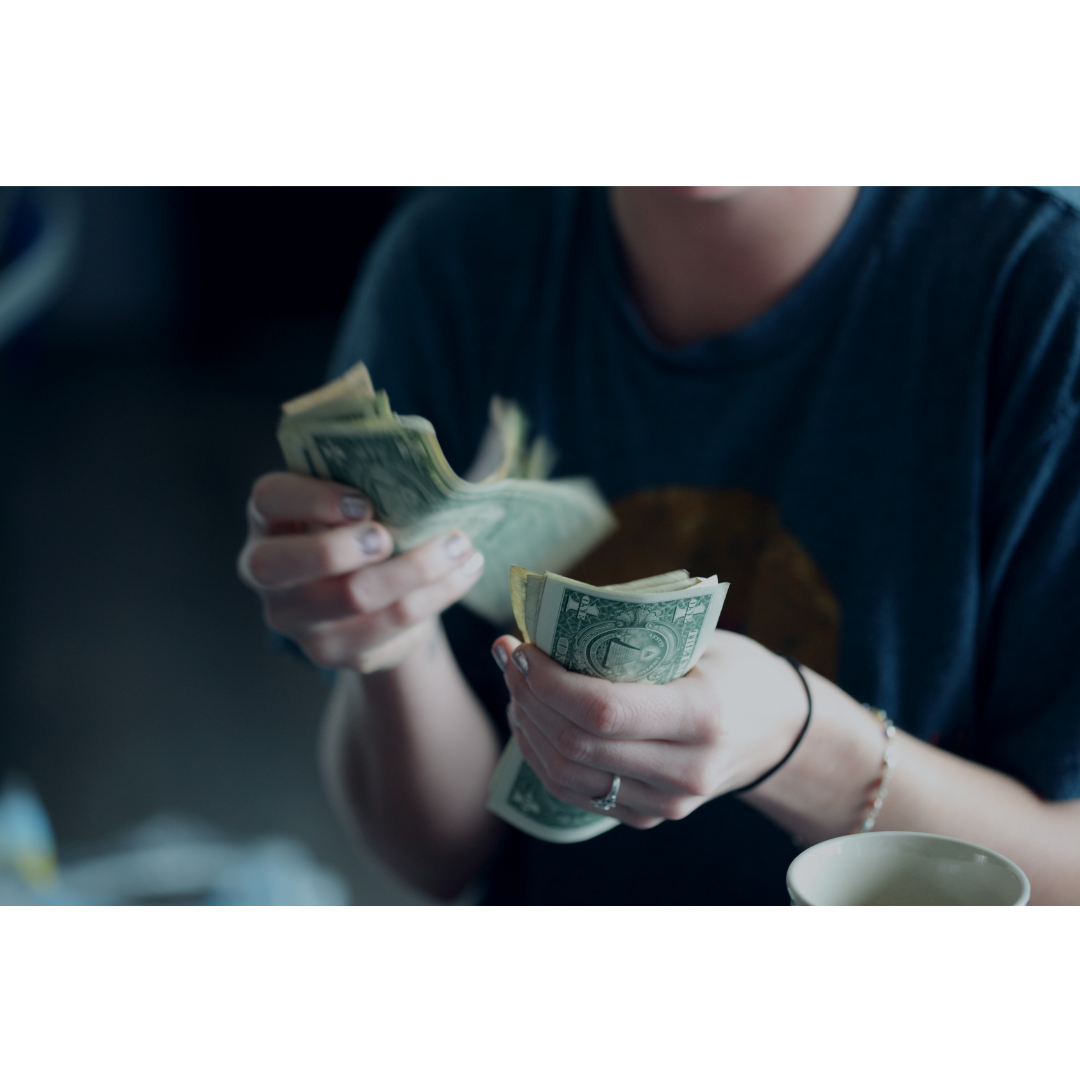 Invest in Yourself
This post may contain affiliate links, which means we may receive a commission, at no extra cost to you, if you make a purchase through a link. Please see our full disclosure https://sagecounselingtherapyandwellness.com/disclosure-privacy-policy-terms-of-use/  for further information.
When was the last time you considered how to invest in yourself?
I'm talking self-care, reflecting on your life, and making healthy decisions, especially regarding your mental health.
Many friends and potential clients come to me saying, "Therapy is expensive", "It's not in my budget", "How about sessions once a month?".
Below, I'll reply to those statements about investing in yourself:
"Therapy is expensive"
Yes, therapy can be expensive, depending on the therapist you work with. Some may offer sliding-scale options. Which means they can offer you lower fees based on your income.
However, the price reflects the years of experience, extensive training (therapists hold at least a Masters degree and other training in therapy approaches), documentation that goes along with your sessions, reading and research to stay knowledgeable on your issue at hand.
If you do your research and find the therapist that is right for you, the result of investing in yourself will be priceless.
"It's not in my budget"
I beg to differ in most cases. Take a look at your budget, and if you don't have one, make one. This is one of my favorite budget worksheets. 
See where your money is going. Is it going to Starbucks, nail salon appointments, fancy hair treatments, two and three gym memberships, shopping splurges, fancy date nights, travel for fun, etc.?
If you were to cut out some of these extras in your life for say maybe 3 months or so, and re-allocate the money somewhere else that could help you live a happier and healthier life, wouldn't it be worth it?
So many people use little things like a new outfit or a special meal for instant gratification. These little things are like band-aids when you may need to work on the real problem.
If you don't have a budget just yet, consider reading this.
"How about sessions once a month?"
Most therapists I know won't agree to this at the beginning. Here's why.
When you and your therapist start working together, you'll learn new things about yourself, new coping skills, and/or new ways to change your mindset.
If you only meet once a month, you'll likely forget what you learned or you won't practice them as often as needed to make the new changes a habit. You'll be dragging out a process that could be improved upon more quickly if you went weekly or every other week.
Make the investment, you can play with your budget to make this work. Have a chance to talk with someone that is unbiased and will listen to your life story. Invest in your mental health and your happiness whether it's for you or your relationship.
Bonus Goodie! I've got a discount code for $5 off the Anti Anxiety Notebook. Use code rbcounseling5.  This notebook keeps me sane with my busy schedule. The notebook has prompts to break down describe the situation you're in, describe your thoughts, note the intensity, identify thought patterns, challenge your unhelpful thinking, and gives you room to do some extra journaling. It prompts you every step of the way. Obviously, I'm loving it. Check it out for yourself here. 
To discuss how therapy could help you during this season of your life, please contact me or schedule your free 15 minute consultation.
You have already taken the first step in seeking help and I can't wait to help you achieve your goals!
Want to read more? Here are a few of my related blog posts you may be interested in checking out!
– "Book Recommendation: Dave Ramsey's Complete Guide to Money"
–"10 Steps to Find a Great Therapist"
Check out some of the items mentioned in the blog post above, along with a few extra goodies we think you'll love!