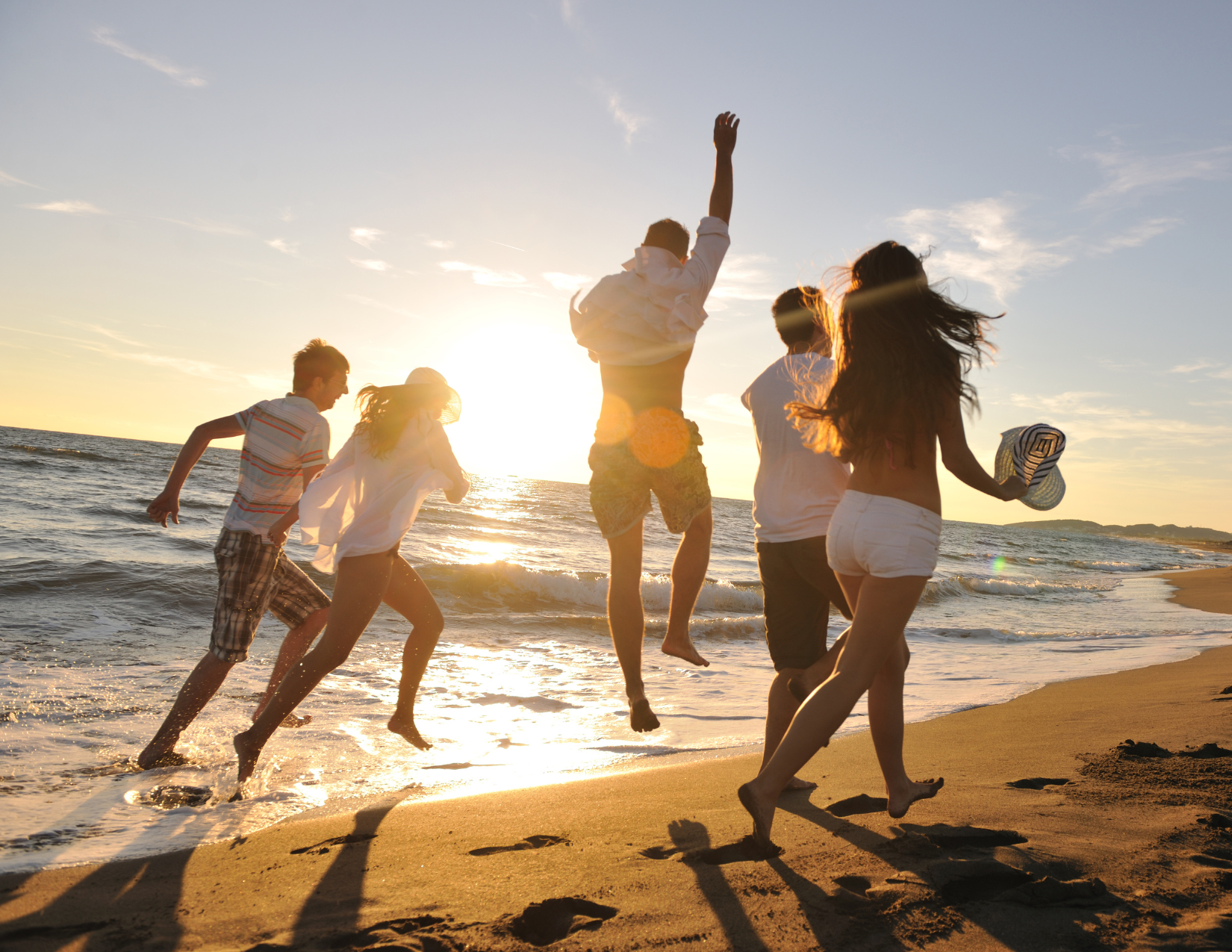 Summertime Ready: How to Manage Body Image Stress this Summer
Written by: Herani Argoe, LPC
Summertime is around the corner! For most of us, thinking of the summer season brings thoughts of looking forward to more daylight, time spent in the sunshine, vacations, good food, and more. It means sitting on patios with friends, time on a beach, music festivals and concerts, and an overall dopamine boost. 
For others, those things can be true along with the anxiety that can accompany thoughts of having to be on the beach in a bathing suit. Summertime brings a time when shorts, tank tops, bathing suits, and other clothing designed for warmer weather come out again. If thinking about wearing any of these items brings about any discomfort, dread, or anxious thoughts, please know you are NOT alone.
I can recall countless summers dreading being in a bathing suit or even having to wear a tank top. There were times that I would postpone trips or plans with friends because my body wasn't "ready," or I wasn't "fit/skinny" enough.
It wasn't until one summer I finally got so tired of being so mean to myself. I was so sick of not only missing out on things but feeling terrible about myself in the process. I remember asking myself "What would it even look like for my body to be "ready" or "fit/skinny" enough? Would I know when I got to that point? Would I be happy then?"
It was in those moments, with the support of therapy and my support system, that I began to walk towards believing that my body could be enough and worthy exactly how it was; even in the warmer months when more of it could be seen. 
I often hear about the motivation to get "summer/beach-body ready." What if I told you that you were already summertime ready? What if I mentioned that your beach-body is already here? If you read that and thought "Yeah right!" then you are probably in the majority of individuals reading this. The good thing is that I am not here to convince you to believe these things. My goal is to empower you to use these mantras and tips as you work towards the journey of increasing self-love and body acceptance. Here are a few tips:
1. If you need new clothing that fits your body this summer, buy it. (If feasible) 
 Clothing is meant to fit our bodies. Our bodies are not meant to fit into clothes. 
Let me explain. Clothes are created to fit us. Our bodies are not created to shrink, grow, or contort just so they can fit into clothing. You have a body that is worthy of having clothing it feels comfortable in. In my work with clients with body image & disordered eating issues, I have never had anyone tell me they felt better after stressing over fitting into their old bathing suit. 
Also, think about this: the sizing of clothing is so different everywhere you go. In the same store, two different pairs of pants in the same size can fit you differently. I have even seen the same shirt in two different colors fit differently! When sizing is inconsistent in fashion all across the board, how can the issue be with our bodies? If you can swing it, buy what you need for the body you currently have. Have clothing that makes you feel good and comfortable, no matter what size the tag says it is. 
2. Remember this: A Summer + A Body = A Summer Body. A Beach + A Body = A Beach-Body.
This is not to say that we cannot work towards being the healthiest versions of ourselves. I am a huge advocate of movement, balanced nourishment, and taking care of our overall physical health. What I am communicating is this: When working towards achieving that "summer body" causes you to stress, lowers your self-confidence, and brings about anxious thoughts over the number on the scale daily, how healthy is that really? There can be a balance between overall wellness and body acceptance. Your body deserves to be allowed to exist freely in the summer, on the beach, at the pool, and in any other place you choose to take it. 
3. Try Body Neutrality. 
 If body acceptance and love feel inaccessible or impossible today, try body neutrality. 
Body neutrality is a mindful practice of noticing what is, rather than making judgments about what is good or bad when it comes to our body and appearance. It can look like saying you don't have to like or dislike your body today. You can respect it and provide its needs (such as food, water, and clothing) without loving it. Body neutrality is the idea that our body deserves respect, even when we don't love or accept how it looks. It means recognizing that our body doesn't have to be good or bad; it can just be. 
Sometimes, body neutrality feels more accessible or less daunting than trying to accept and love our bodies. Body neutrality is a way of appreciating what our body can do, as it is, without involving how it looks. Here are some body-neutral mantras for you to take with you this summer (and always.) Take what you need: 
"My body is worthy of respect and nourishment, even when I don't like how it looks."

"This is the body that has gone with me through everything. It's a survivor."

"I am more than how my body looks on the outside today." 

"The way my body looks is only one part of who I am."
Summer is coming and you, along with your body, are a lot more ready than you may have known. Happy Summer!
To learn more about how we can work together, contact me. Or you can schedule your free 15-minute consultation call here.
Herani Argoe is a Licensed Professional Counselor serving the North Atlanta area. After working with children, adolescents, young adults, and families for years at multiple non profit organizations, Herani pursued a degree in and graduated with a Masters in Clinical Mental Health Counseling from Mercer University. She is passionate about walking alongside clients as they work towards healing, freedom, and personal growth. Herani works with adults (18+) experiencing or healing from trauma, eating disorders/disordered eating, body image/self esteem issues, and life transitions. Along with providing individual therapy services to clients, Herani enjoys guest speaking, training, and writing on various mental health topics. In her free time, you can catch Herani baking, spending time outside, or watching a favorite tv show!
Contact: 
Instagram: @healingwithherani
Want to read more? Here are a few of my related blog posts you may be interested in checking out!
Check out these goodies we think you'll love!