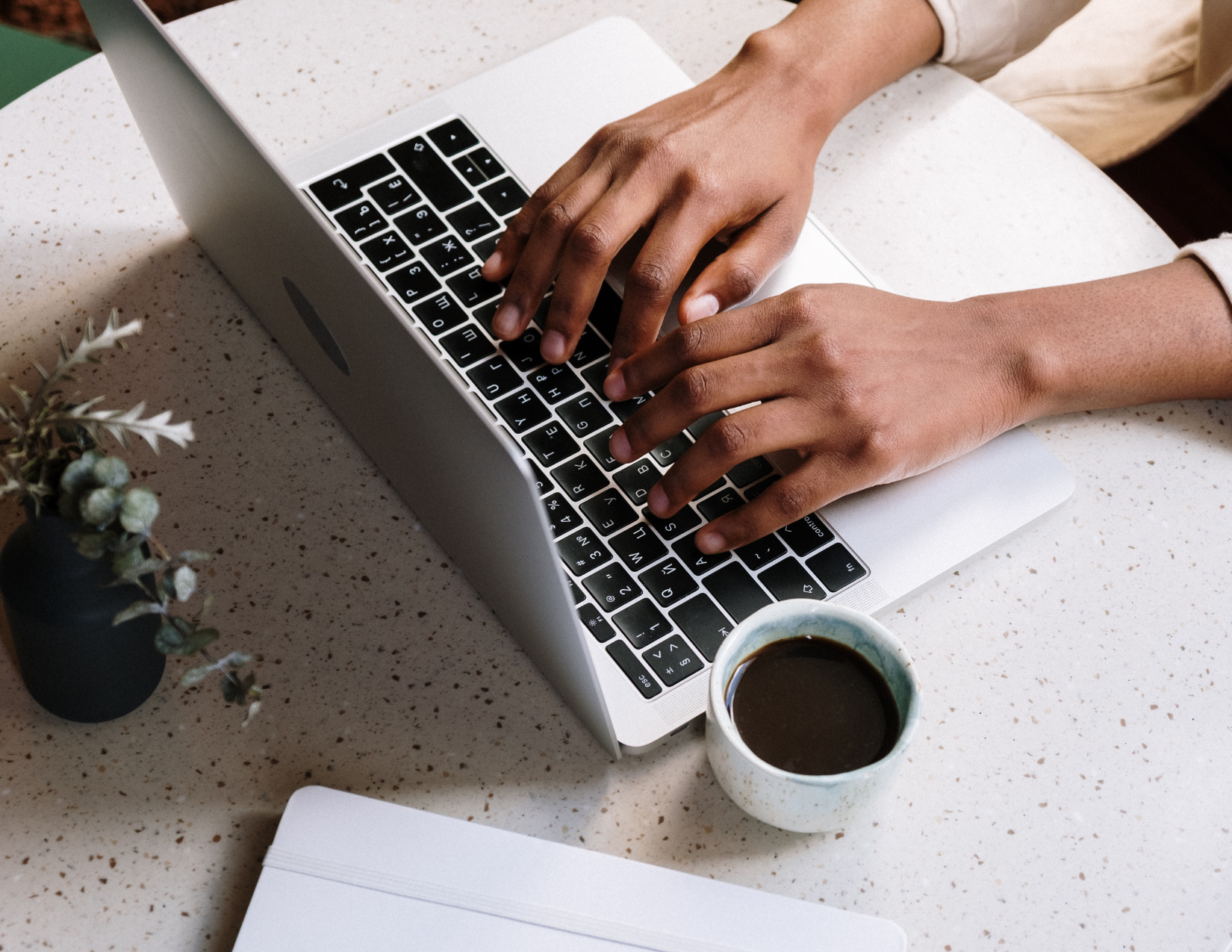 Tips for Blog Post Writing as a New Therapist
This post may contain affiliate links, which means we may receive a commission, at no extra cost to you, if you make a purchase through a link. Please see our full disclosure https://www.rachelbutlercounseling.com/disclosure-privacy-policy-terms-of-use/   for further information. 
For those already in the therapy profession, you are most likely already aware of how important it is to broaden your practice and reach potential clients through all platforms, including the internet and blogging. For those just starting, though, this may come as a surprise. Why would you need to focus on blog post writing while away from providing treatment and therapy for your clients? The truth is, there are many benefits to blog post writing as a therapist! Keep reading to find out why this is and for some tips to get you started on creating blog posts as a new therapist. 
Why is blog post writing important?
When first thinking about the act of blogging, you may picture an early 2000s teen typing away on their laptop about the latest celebrity gossip on their personal webpage. Although this is what blogs were like for many in the past, blogging has turned into one of the most powerful marketing tools out there currently for therapists and small business owners alike. Think about it this way–-it allows your therapy business to gain popularity through credible and knowledgeable writing pieces.
Not only does blogging increase the likelihood of your small therapy business reaching potential clients—it has so many more benefits! For one, having well-researched blog posts attached to your therapy business name helps showcase your knowledge and authority as a therapist. Who wants to start seeing a therapist who simply says they know a lot about anxiety, but can't prove it? By showing your audience that you are extremely knowledgeable about your areas of expertise, it gives them a sense that you know what you're talking about, therefore building trust that you are the right therapist for them! 
Secondly, blogging makes your website more interesting. Sure, people aren't viewing your therapy business webpage to be entertained, but keeping them intrigued and on your page for longer because a blog post caught their eye certainly doesn't hurt. Not to mention, it helps with tracking website traffic and improving search engine optimization (SEO). The longer someone stays on your site, the higher you'll move up on Google!
And lastly, blogging is fun. As a new therapist, you are most likely a total psychology nerd (no shame in this, either. Here at Sage Counseling and Wellness, we are all psych-nerds!) Think about how fun it'll be to be able to write about all your favorite psychology subjects! Additionally, blogging is so personal to each individual and their vision for their business. While some therapists may want only academic and research-based blog posts on their site, others may opt for more casual blog posts, perhaps even including personality quizzes, integration with current events, or personal anecdotes. You hold the reigns for whatever you want on your site, so go with your gut! 
If you've been struggling to gain clients for your new therapy business, and word of mouth simply isn't cutting it, blogging may just be the right choice for you. 
5 Tips for Blog Post Writing: 
1. Connect your blog to your therapy business website and make sure people can find it. A common mistake new therapists make is creating a completely separate mental-health-related blog and not connecting it to their main page. How are people supposed to recognize that this blog and your business are associated if they aren't both in one place? Cut out any possible confusion and make things a lot easier for yourself and your potential clients by simply adding your blog as a tab on your existing website! To gain traction when first starting with your blog, you can tell your existing clients where they can find it on your page, and even provide the link in your email signature. Additionally, this will help with the search engine optimization (SEO) of your therapy business' main website page. The more clicks you get on your blog posts, the more your main page moves up when people search for therapy on Google. It's a win-win! 
2. Take some time to do keyword research. Keyword research is extremely important if you want your blog posts to actually be seen by potential clients. Keyword research is a technique used to discover the particular words that people are searching for the most on Google. Therefore, if you include certain keywords rather than others in your blog posts, you will have a significantly higher chance of ranking higher on Google and having your post read by more people. It takes time and practice, but it will be well worth it. Check out this article to learn how to do keyword research! 
3. Write about what you know. This sounds self-explanatory, but sometimes new therapists can get caught up in what they think will sound impressive rather than simply writing about what they are most knowledgeable about. If you are a new therapist focusing primarily on treating anxiety and depression through talk therapy, you don't need to create a blog about Dissociative Identity Disorder—especially if you aren't knowledgeable about the disorder. The last thing you want is for this blog to become a burden on you and your time due to intense research on subjects you aren't focused on, or for this to cause burnout. Keep it simple, and write about what you can provide the best authority for, as well as what you believe will best help your audience. 
4. Always keep your audience in mind. As a therapist, you know best about what will help your clients. Pay attention to the current stressors that may be affecting your audience, and write about them! Of course, no blog post should be personally written and catered to a specific client (i.e if a client is grieving, don't write a blog about grief specifically for them), but if you find that there is a trending issue many of your clients are dealing with based on time of year or current events, it may be a good idea to write about it. For example, if you find that many of your clients are teenagers and are experiencing anxiety about the back-to-school season, write a blog post about this! Perhaps the majority of your clients identify as female and are struggling with certain current events that affect their rights-–write about this and the effect current events have on mental health! The opportunities are endless. 
5. Have fun with it! As mentioned earlier, blog writing shouldn't feel like a daunting or draining task. It should be a time in which you feel inspired and happy to share your wisdom and expertise as a therapist. Keep your audience and popular keywords in mind, but always try to have fun with your writing and make it a reflection of you as a therapist and a person. You got this! 

Hopefully, these tips have inspired you to create your very own blog for your therapy business. Although it takes some hard work and time, it is well worth it! If you need advice along the way, check out Sage Counseling and Wellness Therapist Coworking Sessions! Stay tuned for the new mentor page coming soon designed to help improve the marketing skills of new and seasoned therapists!
To discuss how therapy could help you during this season of your life, please contact me or schedule your free 15 minute consultation.
Want to read more? Here are a few of my related blog posts you may be interested in checking out!
Check out some of the items mentioned in the blog post above, along with a few extra goodies we think you'll love!