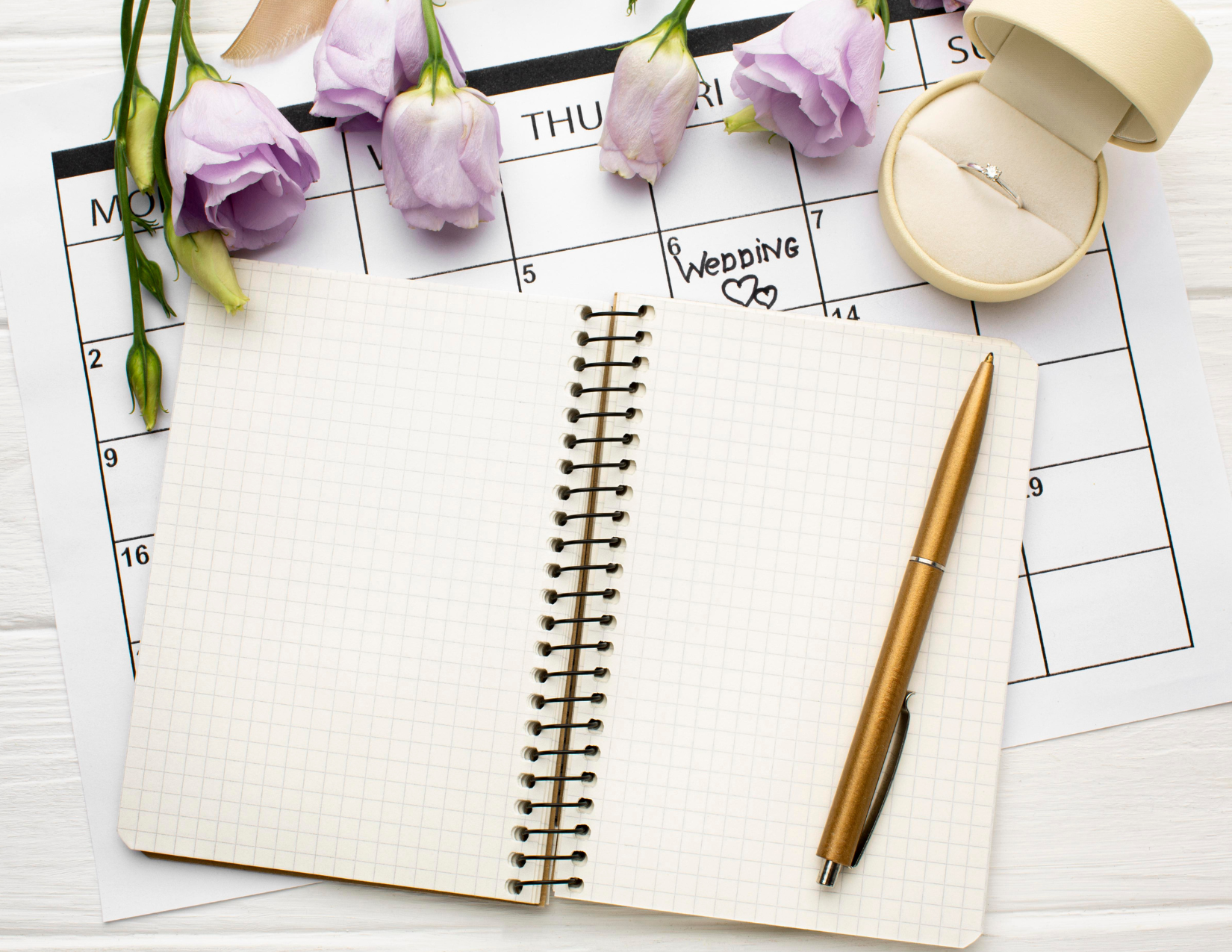 8 Post-Wedding Journal Prompts to Preserve Your Love Story
This post may contain affiliate links, which means we may receive a commission, at no extra cost to you, if you make a purchase through a link. Please see our full disclosure https://sagecounselingtherapyandwellness.com/disclosure-privacy-policy-terms-of-use/ for further information.
So, you've finally tied the knot and celebrated your and your partner's love through a wedding ceremony. Congratulations! This is a huge milestone in life that you should feel elated by. The whirlwind of emotions, experiences, and joy may be fresh in your mind now, but as time passes, details of your special day may get blurry, and precious moments may start to fade. What better way to preserve your wedding memories than to journal about them? Not only does post-wedding journaling allow you to cherish magical moments, but it helps pass them on for generations to come. If you'd like to learn more about why post-wedding journaling can be helpful and hear 8 great prompts, keep reading!
The Power of Post-Wedding Journaling
Journaling is a therapeutic and creative outlet that allows you to document your thoughts, feelings, and experiences in a forever-lasting way. When applied to your post-wedding journey, it is a powerful tool to capture the essence of your love story. Reading over your entries in a few years will make you feel like your wedding was just yesterday! It's a timeless keepsake that you can share with future generations, allowing them to connect with the love story that started it all. Here are some more reasons to journal after your wedding: 
Journaling allows you to relive precious memories.

Your wedding day is a culmination of shared laughter, love, and happiness. The excitement as you got ready, the anticipation you felt before the ceremony began, and the look in each other's eyes as you exchanged vows should be remembered forever! These are all moments you can journal about and enjoy over and over again. 

It can help strengthen emotional connection. Reflecting on your wedding day and documenting the shared experiences can strengthen the emotional bond between you and your partner. When you write about heartfelt vows and promises you both made, those emotions can come rushing back. This is why it may be helpful to have journal prompts to look back on if you were ever to feel like you needed to be reminded of your feelings for your spouse. 
Journaling can be a way of setting future goals.

Writing about your wedding day may also make you write about how you envision your future with your person. Maybe you dream of owning a house, traveling the world, or starting a family with your partner. Documenting these dreams now, and then looking back on them once you reach these goals can feel rewarding.

It can preserve your legacy.

Your wedding is an important part of your life. Journaling about this milestone helps preserve your love story for your children, grandchildren, great-grandchildren, and so on to learn about.
8 Post-Wedding Journal Prompts: 
Now that you know the reasons behind post-wedding journaling, let's explore some prompts to get you started. These prompts are meant to make you feel inspired—don't be afraid to expand and write more if you feel inclined! Pro tip: you can paste in physical photographs from your wedding to your journal pages, which can jog your visual memory when reading back entries in the years to come. 
Describe how you felt when you first saw each other on your wedding day. What thoughts were going through your head? How did that moment set the tone for the rest of your day? 
Revisit the vows you exchanged with your partner. What did they mean to you on this day, and what do they mean to you now? Have you both kept the promises you shared? How did the vows guide you in your marriage? 
Reflect on your very first dance as a married couple. What song played and why did you choose it? How did it feel to dance with your partner after the wedding ceremony? Did you feel nervous with everyone watching, or did the world melt away as you and your partner danced? 
Write about how it felt to have your friends and family surrounding you at the wedding. How did their support make the day special? Were there any specific moments that stood out? 
Unexpected Moments and Surprises: 
Surprises are bound to happen at weddings. Share any surprises that occurred. How did they make you feel? Talk about the emotions and reactions evoked by these unexpected happenings.
Weddings often involve heartfelt speeches from loved ones. Recall the speeches given by family and friends at your wedding. What were the most touching or memorable moments from these speeches? How did the words spoken about you and your partner make you feel? Reflect on the love and support you felt from those speeches.
Little Details that Mattered: 
Weddings are made special by both grand gestures and small, intricate details. Reflect on the smaller details of your wedding day: the flowers, the decorations, the food, or the attire. How did these details contribute to the overall atmosphere and vibe of your wedding? Did they reflect your personalities and relationship? How did you feel about these choices on your big day?
Imagine your future together. Where do you see you and your partner in the years to come? What adventures would you like to go on together? How do you want to feel about your partner 10 years from now? 
Lessons from Wedding Planning: 
Describe the biggest lesson you learned from planning your wedding. How have these lessons impacted your relationship? How can you apply them to your future? 
Make a list of things you are grateful for regarding your partner and your love. What parts of your spouse do you appreciate the most, and how has your love grown since the wedding day? How can you express this gratitude? 
In conclusion, journaling is a wonderful way to capture the essence of your wedding day and the beautiful journey you and your partner have embarked on. Embrace this time post-wedding, and journal away!
To discuss how therapy could help you during this season of your life, please contact me or schedule your free 15 minute consultation.
Want to read more? Here are a few of my related blog posts you may be interested in checking out!
Check out some of the items mentioned in the blog post above, along with a few extra goodies we think you'll love!