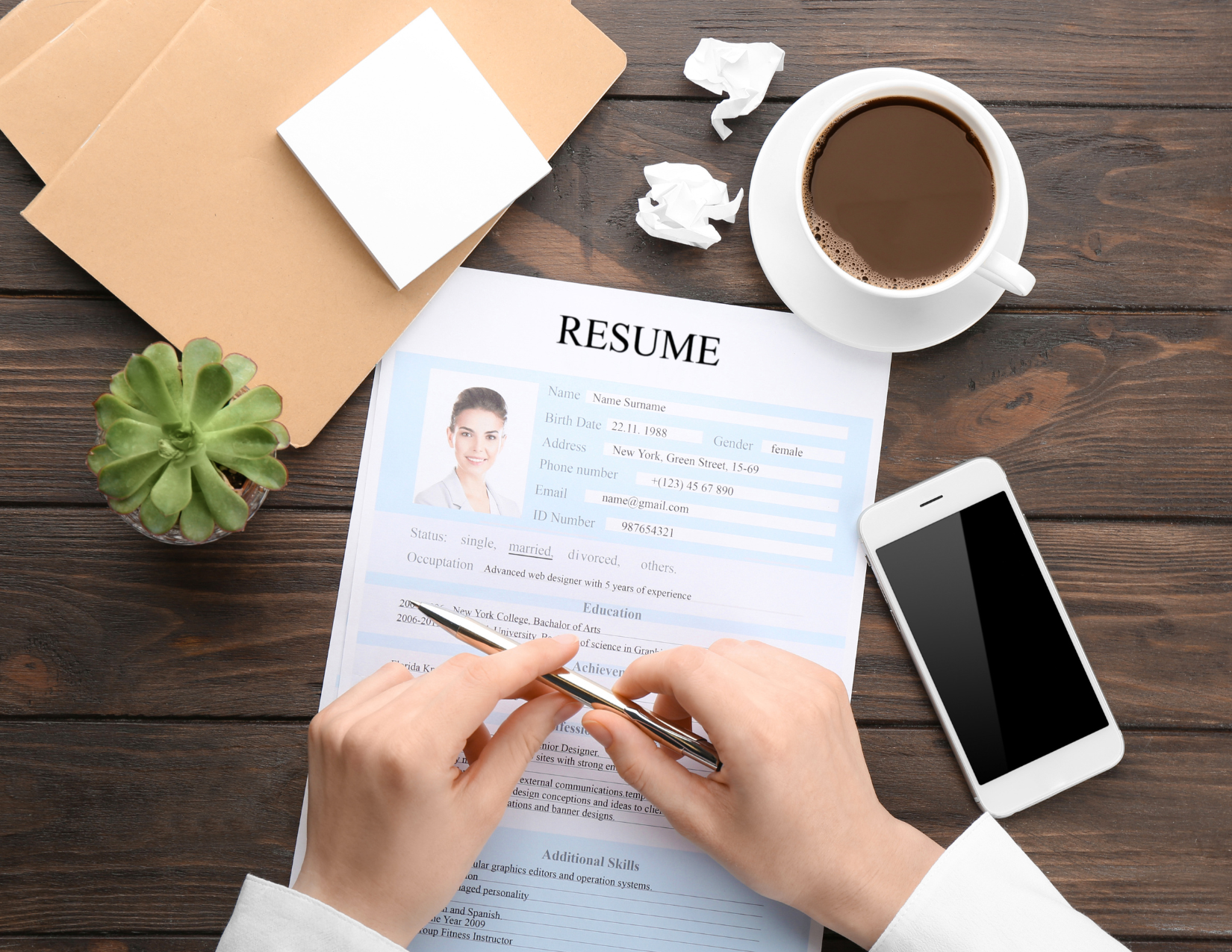 How to Navigate and Overcome Grad School Application Anxiety
Written By: Zoe Lash and Mirielle Nixon
This post may contain affiliate links, which means we may receive a commission, at no extra cost to you, if you make a purchase through a link. Please see our full disclosure https://www.rachelbutlercounseling.com/disclosure-privacy-policy-terms-of-use/   for further information. 
Take a moment to think about the arduous process of applying to undergraduate school. You had to uphold your grades all throughout high school, keep track of extracurriculars, and then study for the SAT or ACT. As you submitted your final application, you thought,  "Great, I no longer have to deal with that overwhelming process again!"
However, once you got to college, you spent your time gathering experiences and knowledge about the topics that interest you. You realized that you want to continue your education and go to graduate school. 
This opens up the Pandora's Box of the application process. Suddenly, you begin to feel that overwhelming dread once again. Although you may feel overwhelmed, you don't need to feel hopeless or alone in this process. There are many ways that you can alleviate your anxiety surrounding graduate school applications. Most importantly, you are not the only one who undergoes these feelings and fears. Keep reading to learn about some tips, tricks, and personal testimonies on applying to graduate school! 
The application process might seem like a daunting obstacle. Anxiety and the symptoms that come with it are not helpful, especially when you need to be most productive. 
Here are some ways you can channel those anxious feelings into benefits for your well-being [1]:
Instead of looking over your personal statement for hours on end, take a long walk. It is important to provide some distance between you and your work especially when you feel yourself begin to burn out. 
Spend this time treating yourself to self-care activities that will leave you feeling good and reenergized, such as taking a bath, meditating, making a call to a loved one, meeting a close friend for coffee or dinner, or treating yourself to a tasty new recipe.
There is nothing more frustrating than taking a break from constantly refreshing your email to find someone else's acceptance post on Instagram. You may have friends going through the same process as you, and with that in mind, it is crucial to step away and give your brain a break from the stress.
Look at the bigger picture

You might be thinking about the possibility of not getting into any of your desired schools, which is completely normal. If this happens, think of it as the universe saying "not yet," instead of "no." You can always reapply for the next year and take time to gain more practical experience. Everything happens for a reason!

Give yourself enough time

The worst thing you can do is leave all of your applications, recommendations, and test prep for the last minute.

Plan ahead

, set a schedule for yourself, and make sure to hold yourself accountable!
Once you've managed to take a deep breath and settle down, it's time to get into the components of a graduate school application. 
Personal Statement & Essays
Letters of Recommendation
When you read this list all at once, it might seem like there are a lot of components to keep track of, but don't stress! First, you need to do your research on what programs you will be applying to. It's important that you consider the location, cost, and class/work environment of each program to ensure that it actually fits your needs. 
It will be helpful to make a comprehensive list or spreadsheet that keeps track of all of the information you need for each program. This way, you can refer to a master list of everything you need when you need it! Keep tabs on GRE score submissions, acceptable GRE score ranges, the required number of letters of recommendation, and application deadlines.
General Application
It's crucial to take a deliberate and careful approach to the basic questions on graduate school applications. To start, make sure you comprehend the information being gathered by carefully reading and making sure you understand them. Make a list or outline of the necessary information, including academic standing, relevant employment history, and extracurricular pursuits. Set some time to consider and craft your responses, emphasizing your special talents and goals. Individualize each response to the particular program you're applying to, showcasing your sincere interest in the organization. Always stay within any word or character limits while making sure your responses are thorough and organized. Finally, get input from teachers, mentors, or friends to improve your responses and make sure they accurately reflect your goals and experience. 
When it comes to filling out your address hundreds of times on each application, it can get boring. Make sure to store all the little things you need in one place, that way you can just copy and paste!
GRE
The GRE, or General Record Exam, is a standardized test that evaluates your knowledge in several fields of study. It is similar to the SAT or ACT standardized tests. The GRE tests students' verbal reasoning, quantitative reasoning, analytical writing, and critical thinking skills. 
As of 2023, various graduate programs have waived the GRE requirement for this upcoming application cycle or no longer require it due to COVID-19 complications. Make sure you keep track of which schools require the GRE and which do not.
By this point in your academic career, you will know what kind of standardized tester you are. If you have a hard time during these exams, remember to: 
Make a study schedule for yourself.

Let a friend or family member know what your schedule is like so they can help keep you accountable.

Hire a tutor or find an online course that can give you extra support.

Study, study, study! It's hard and at times, unmotivating; but, you need to go the extra mile so you can ensure a confident application! 

Consider narrowing your list to schools that do not require the GRE or standardized testing. There are still plenty of options, and if you are simply not good at testing and it saves you the time and stress, this may be worth it!
There are many ways you can manage your anxiety when it comes to studying and eventually taking the GRE [2] 
Firstly, take your time to learn about the test. Understand what topics you need to know and the general knowledge required for the exam. Look at how long each section is and what the basic components are to ensure you can first understand what exactly you are getting into.
It isn't necessarily about simply being smart, but knowing how to take a test.
Letters of Recommendation
This is another component of applying that can bring on a lot of stress. Once you figure out how many letters of recommendation are required by your prospective programs, make a list of potential people who can write you a letter. Try to get a letter from at least one of your past professors from undergraduate school. If you did not have the chance to establish an official rapport with a professor, that is alright. Pick a professor of a class that is relevant to your program, and in which you received a good grade [4]. 
When you email that professor, introduce yourself, remind them of the course you took and the grade you received, and give them some additional information about yourself. You can attach your resume and CV, include your community service experience, write about your hobbies that relate to your program, etc. You want to give as much relevant information to your professor so they can write a comprehensive recommendation! 
If your programs require multiple letters of recommendation, multiple past professors are great; however, it can also be beneficial to have a diverse selection. You can ask an employer or volunteer supervisor as well. This can bring attention to your application since you can exude the semblance of a well-rounded person. 
It is recommended that you give the people writing your recommendation letters as much time in advance as possible to craft this letter. Although your application deadlines may all be different, you may want to consider providing them with your own "due date" for recommendation letters. Keep in mind, this personal due date can be a few weeks before your first application has to be officially turned in. As long as you give them enough warning about this due date, time to craft the letter, and some reminders (if they are cutting close to the date), they should have no trouble submitting the letter in time. This way, you can have peace of mind that an application won't be turned in late due to someone else's time management!
Personal Statement
Talking about everything that makes you great in 1000 words is not easy. If you're like us, you may find it extremely difficult to put into words your successes and life experiences. It makes complete sense—it's difficult! Luckily Rachel and the Sage Counseling & Wellness team can offer graduate school support!
When it comes to your personal statement essay, try writing freehand about 3 different themes about your life. For example, my friend applying to dentistry school decided to brainstorm by writing one essay about dancing and how it relates to being a dentist, the friendships that have made her want to be a dentist, and lastly, her own fears of going to the dentist when she was little. After writing out each essay without even making edits, she picked the story that was the easiest to write and sounded the most like her. By using this method, you can play with numerous ideas without feeling restrained. Pick your favorite theme and run with it!
Another element to note is the editing process. Don't be afraid to reach out to your friends, family members, or a mentor figure in your prospective field. These people care about you and will be willing to spend some time working with you toward your goal. 
You might also be wondering the difference between a personal statement and a statement of purpose. Trust me when I say, we were all wondering the same thing. A statement of purpose is typically a two-page essay that describes your motivations for pursuing your field of study and why you chose to apply for that specific program [3]. A personal statement is more personal, being that it is a one-page insight into who you truly are and an opportunity for you to tell your story. Make sure to check which one the application is asking for, and look at specific requirements (every program does things a bit differently!)
Resume:
It's critical to customize your CV and resume when submitting an application for graduate school so that it highlights your academic successes, applicable experiences, and transferable talents. Your educational background, including GPA, coursework, and any honors or awards, should come first. Focus on your professional experience, research endeavors, internships, or volunteer activity that relates to the field of study you wish to pursue next. Stress the importance of soft skills like leadership, problem-solving, and critical thinking. Include any writings, talks at conferences, or other academic accomplishments that show your dedication to your profession. Don't forget to include any extracurricular activities or volunteer work that demonstrates your capacity to juggle academic goals with extracurricular passions. Last but not least, make sure your resume is clear, succinct, and error-free. There are plenty of graduate school resume examples and templates you can model off of if that helps. You got this!
~~~~~~~~~~~~~~~~~~~~~~~~~~~
Zoe's Experience:
With only beginning the grad school application process and studying process over the past few months, it has been a whirlwind of emotions for me. I am starting my senior year of my undergraduate degree in September of 2023 while also applying to graduate school. Sometimes life is all about doing the most in the least amount of time, right? Anyway, in order to control my anxiety regarding applying, I have found that the best thing you can do is make a schedule and stick to it. I wouldn't classify myself as the Type A girl with a color-coded calendar, but I do try my best when it comes to my organizational skills. By using my calendar app on my phone or even using a paper calendar, I found that I can be on top of all there is to do when I can see it all written out in front of me. 
Another tool that has been helping me throughout this anxiety-inducing process is a school organizer. Writing down each school I'm applying to and the various deadlines I have to meet has truly made my life 1000x times easier. Write out any school on your list and all of the requirements you need. Your anxiety will thank you later!
At the end of the day, it is completely normal to fall behind in some areas when it comes to studying for the GRE or even when writing your statement for each application. However, saying "You have all the time in the world to get this done" is also not going to help you. Hold yourself accountable. 
With starting my senior year as an undergrad student this fall, it feels surreal to be starting my journey toward graduate school. It all happened within a blink of an eye and it was extremely difficult for me to figure out if a psychology career was even something I actually wanted to pursue. With that being said, it is completely normal to not have a single clue when beginning this application process. Take your time in reading what each school's specialties are, look for internships regarding potential careers, and simply just go for it. Yes, it is easier said than done, but as soon as you take that plunge, you can only keep moving!
Throughout this application process, it is important to recognize that you are human. Do the best you can with your writing, with your studying, and with your time. Remember that you are enough, no matter what that acceptance/rejection letter might say. Go slay that application!
Mirielle's Experience:
I have had such a rocky experience with the entire "grad school" concept. When I entered my undergrad program, I knew that I would want to continue my education and attend a graduate program. My issue was that I did not know how to approach this enormous obstacle, and unfortunately, I did not want to deal with the anxiety that I knew would be attached. 
One would think that I would have everything organized and ready to go when applications opened up in the fall of my last year of undergrad. That would have been my ideal world. But I truly did not know where to look and how to start—not until I experienced more challenges and successes through various opportunities.
I knew that there were (basically) two types of graduate school applicants. 
Students who apply during their last year of undergrad and attend grad school following their undergraduate commencement.

People who choose to seek out various experiences, save up money or simply take a break from being a student.
During the first half of my time as an undergrad student, I thought I would be the first type of student who accomplished everything necessary to make a seamless transition from undergrad to graduate student life. Nearing the end of my journey in college, however, I slowly realized that I was the second type. At the time when applications were opening for the upcoming cycle, I realized I had little to no experience in the field that interested me. I started to feel overwhelmed and anxious that I would be committing to a program and profession that I did not know much about. I knew that my applications would be weak and I would not be confident to fluff them up to appear sufficient. 
I made the decision to take a gap year to find out what exactly I would like to pursue. I might take on an internship or job that really solidifies my interest, or conversely, enlightens me on how much I don't want to pursue that career. 
Luckily, the first scenario had played out. Upon graduating, I landed a summer job as a receptionist at a psychology office and I was given a wonderful opportunity to be an intern for Sage Counseling and Wellness! Both of these experiences have been extremely formative for me, and I am now confident in completing and submitting my applications for graduate school. While working in the psychology office, I was able to interact with patients and talk to therapists and psychiatrists. I learned so much about the mental health field from personal and first-hand accounts. As an intern at SCW, I have been lucky to receive exceptional mentoring from Rachel. She has helpful advice and action items that I have been able to implement in my life (and will continue to implement well into the future!) 
Through these experiences, I have learned that sometimes you may not know exactly what you want to do, or how you want to go about achieving your goals. A great way to answer these doubts is to simply put yourself out there. Try to experience as much as you can about different aspects of life! There is so much more than dwelling over a "perfect" application, and it is okay to take a step back and analyze the entire situation. If you have any similar feelings to me or are just anxious about the whole grad school process in general, take a deep breath. You can and will get through it! 
To discuss how therapy could help you during this season of your life, please contact me or schedule your free 15-minute consultation.
Sources:
[1] Miller, Amanda. "5 Ways to Manage Anxiety during the Admissions Process… and One Way to Prevent It." Heller Admissions Blog, 25 Oct. 2021, http://blogs.brandeis.edu/helleradmissions/2021/10/26/5-ways-to-manage-anxiety-during-the-admissions-process/
[2] Princeton Review. "How to Reduce Anxiety When Taking the GRE." Prepadviser, 19 Feb. 2020,https://www.prepadviser.com/admissions-tests/how-to-reduce-anxiety-when-taking-the-gre
[3] Tallo. "How to Write a Personal Statement for Grad School – Everything You Need To Know." Tallo, 11 Jan. 2022, https://tallo.com/blog/how-to-write-a-personal-statement-for-grad-school/
[4] Tretina, Kat. "Getting Recommendation Letters for GRAD Schools: Tips and Examples." Juno, 31 Jan. 2022, https://joinjuno.com/financial-literacy/admissions/getting-recommendation-letters-for-grad-schools-tips-and-examples
Want to read more? Here are a few of my related blog posts you may be interested in checking out!
Check out some of the items mentioned in the blog post above, along with a few extra goodies we think you'll love!