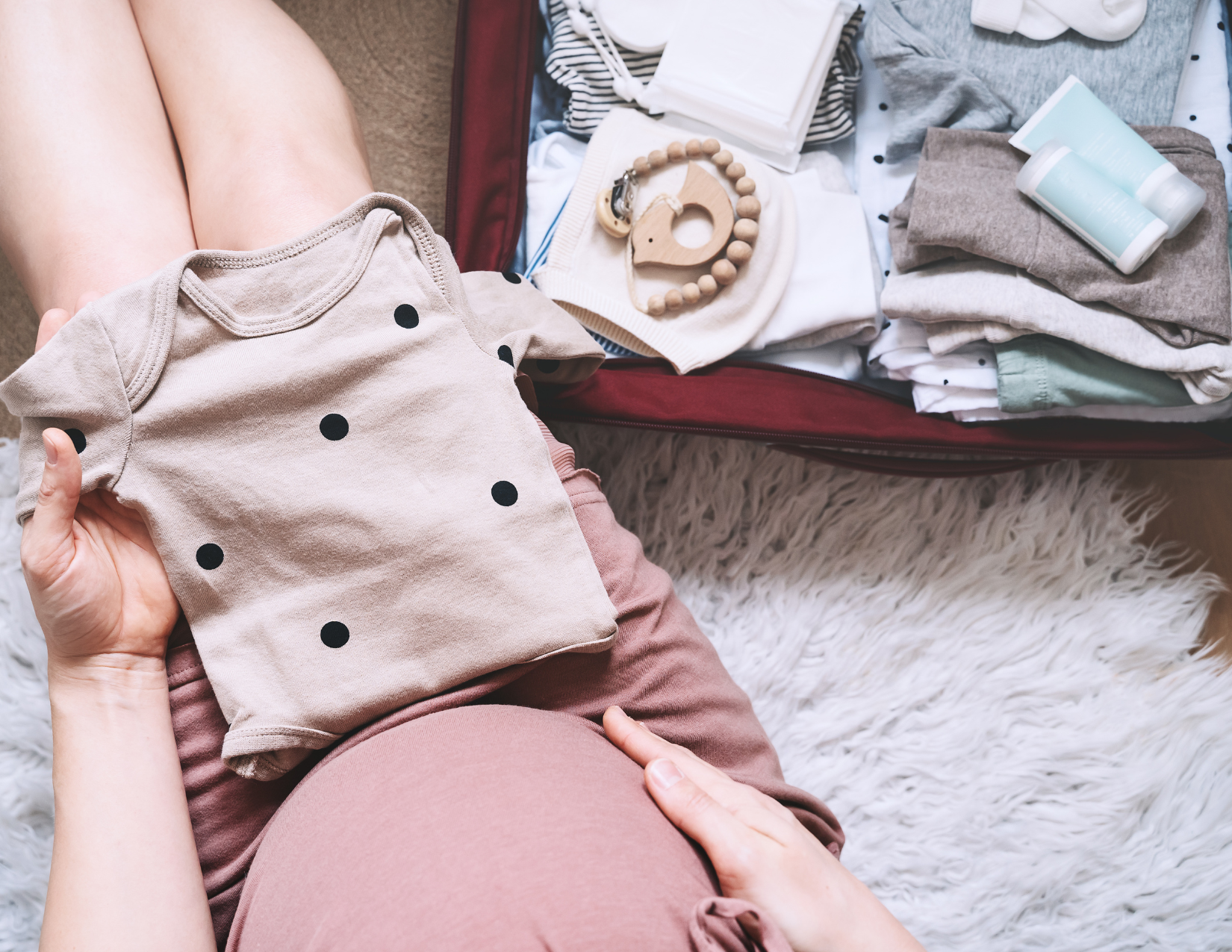 What I Actually Used in my Hospital Bag
This post may contain affiliate links, which means we may receive a commission, at no extra cost to you, if you make a purchase through a link. Please see our full disclosure https://www.rachelbutlercounseling.com/disclosure-privacy-policy-terms-of-use/   for further information. 
Wow, has the adventure of motherhood been a whirlwind! There are so many emotions and experiences you can only hope to prepare for. I wanted to write about the items I actually used in my hospital bag for labor and delivery and the postpartum days for other moms to reference. 
I won't waste your time with my birth story—I just want you to know the items that were most helpful for me. The items vary from clothing to postpartum items and everything in between. I'll write another blog post about the items I used a few weeks out from delivery, so stay tuned for that!
A few extra tips before you go to the hospital:
Take a child and infant CPR class. We went through our hospital system for an inexpensive class. If your baby somehow ends up in the NICU, you'll need this certificate to get them out and take them home, per our CPR instructor.

Take a birthing class. Hospitals offer them. I liked the thorough coverage and online convenience of Mommy Labor Nurse classes. She also has a ton of free resources.

Check her out

!

Pack your bags a week before you think you need to so you don't rush around while in the early stages of labor.

Use a packing list to make sure you grab everything you need.

Consider packing a plastic comb for labor. Sounds odd, but it works. Here's

how it works

!

Prep frozen meals for when you get home from the hospital. Or hit up the Trader Joe's frozen aisle as I did. 

Bring a journal to write down your birth story so you don't forget any details due to exhaustion.

Please rest if possible before going to the hospital. You'll need your strength.

For the

perfectionists

reading this, try not to plan and prep for every detail. Try to be present in each moment and be kind to yourself. 
Everyone's postpartum journey is different and can be difficult in its own way, but these products can help ease you into it. Don't forget to ask for help and rely on your support system. They are there to help you, not judge you. You've got this, mama! 
To discuss how therapy could help you during this season of your life, please contact me or schedule your free 15 minute consultation.
Want to read more? Here are a few of my related blog posts you may be interested in checking out!
Check out some of the items mentioned in the blog post above, along with a few extra goodies we think you'll love!