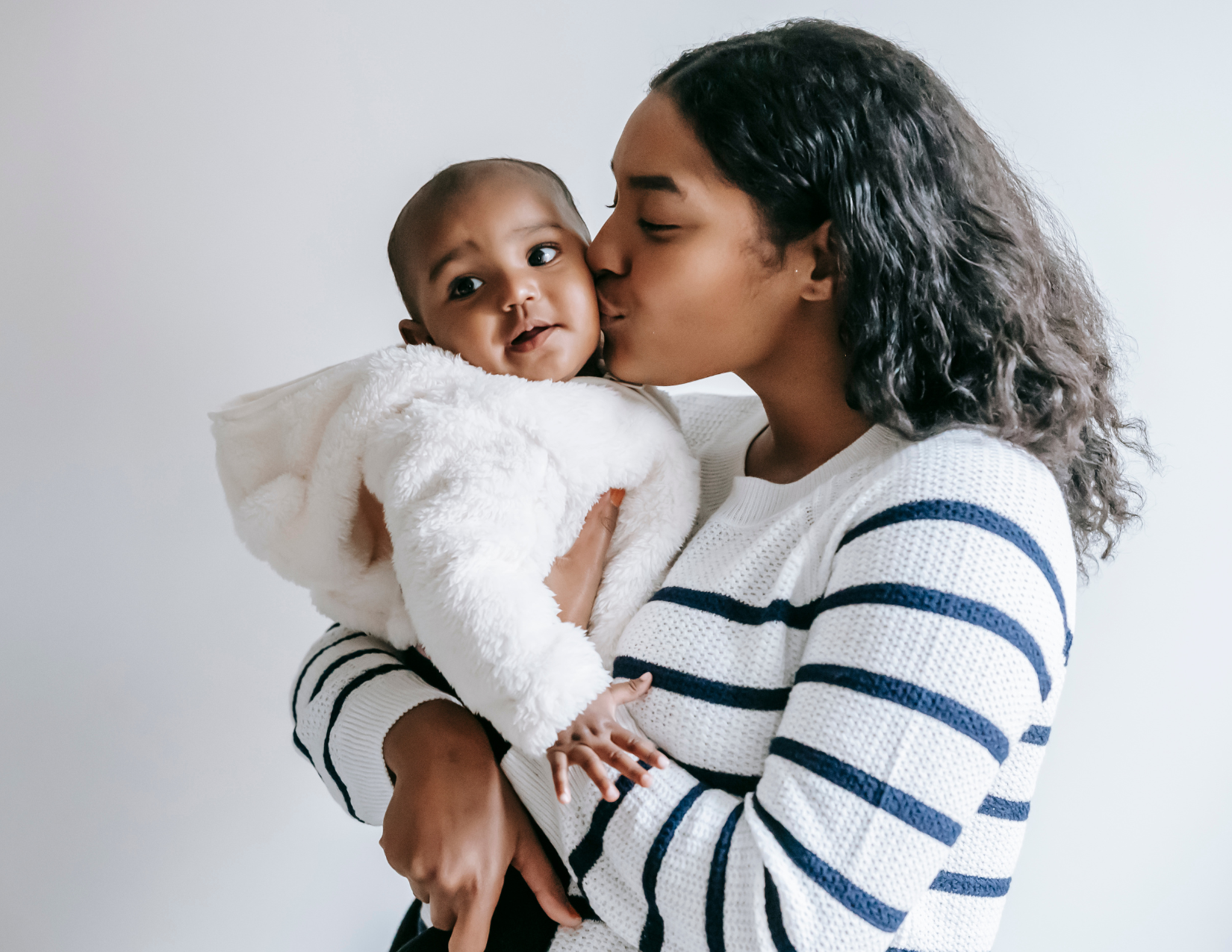 What I Actually Used the First Few Weeks Postpartum
This post may contain affiliate links, which means we may receive a commission, at no extra cost to you, if you make a purchase through a link. Please see our full disclosure https://www.rachelbutlercounseling.com/disclosure-privacy-policy-terms-of-use/   for further information. 
Postpartum or the 4th trimester is one heck of a journey. Each week, each day, and even each hour can be different thanks to hormones and the baby's temperament. I want to make sure you're as comfortable as possible during this season of your life. I've rounded up my favorite items I used in the nursery and for myself while I adjusted to a new normal with my family. If you missed the blog post about what I actually used in the hospital, click here. 
This glider is so comfy. It rocks, swivels, and includes a cushy ottoman for your tired feet. There are multiple color options. For your future sleepy self, please have a glider in your nursery. 
This tea was so helpful for me when I was working on increasing my milk supply. I drank 2 cups a day. It's also yummy and has a few different flavors to choose from.
Once I established my milk supply, I ended up being an "over-supplier." I was able to start freezing milk consistently and saving it for later on. Some people save it for milk baths, for other family members to be able to feed the baby, and for later dates, especially if the mom is away from the baby for a few days.
This is great for when you start freezing milk and need an organized way to store it. I have a few of these in our deep freezer. I've got the bags dated and organized with the oldest milk at the front for easy access. 
This container is cute and easy to travel with. The formula stays in the container securely and it has 3 separate sections for 3 separate servings of dry formula. You'll want this for traveling or just as a backup option to supplement feeding if needed. 
This is a cute drying rack for your counter. You'll want the "lawn" version and not the "grass" version, as the grass version is too small for all the bottles you'll be using. The lawn version provides space for bottles and tiny pump parts. 
You'll want to use a separate cleaning brush just for baby items. Please don't mix this with regular food items, as it can contaminate the bottle and pump parts. This brush in particular has a big brush, a brush stand, and a tiny brush inside the handle for all the tiny, hard-to-reach areas. 
This is a  more affordable drying rack and it allows for vertical storage for smaller counter spaces. I used this to dry pump parts when I ran out of room on the Boon lawn linked above. 
You want this, period. It keeps the house from smelling like diapers and contains them in a slim trash can. The trash bags are mostly easy to use, just remember to knot the bottom of the bag to keep the diapers contained. Learn from my late-night mistake! 
These have no extra ingredients, just pure clean wipes to help with all the diapers you'll be going through. Stock up on wipes., You can never have too many wipes. We have them on every floor, each car, a diaper bag, and a stockpile in the closet. 
This breathable mattress is comfy for the baby and is really sturdy to ease your mind at night. This bassinet includes mesh and it swivels 360° for easy access to your baby when you're waking up every few hours with them. 
These are the cutest sheet options for the bassinet linked above. They're thin, stretchy, and easy to put on with elastic sides to the bassinet mattress. 
It's so good, we have one on each floor. One of the versions comes with an app on your phone to silence the alarm and set the timer and heating needs for the bottle. It warms the bottle based on if it was in the fridge or at room temperature. I highly recommend it. 
We use this as a backup bassinet on the main level of the house. It has a small bassinet, changing station, pockets for diaper items or toys, and a play area/sleep area for when your baby is older. Not to mention that it has wheels and packs up for easy travel. 
It's cute, super comfy for your baby, and offers many swing speed options. It also includes vibration and music options for entertainment. The little bears above the swing will keep your baby entertained while you complete a chore around the house. 
These are the only bottles my baby would take. They're easy to clean with only 3 parts and the nipple supports orthodontic development. 
This pump is super quiet. It has a space in the back to hold a bottle if needed and comes with many different pumping options. I like the small light feature when you pump late at night but don't want to disturb others. 
These are the bottles that go with the pump above. You'll want a few sets of these so that you're not having to wash the same bottles over and over again. They're easy to fill, store milk securely, and easy to pour. 
If you leak at all while nursing, you'll want a big box of these. Make sure you change them regularly to keep everything clean and safe for you and your baby. 
This is the whole reason I decided to write this blog post. It not only sterilizes, it also dries! It holds up to 6 bottles, nipples, and bottle parts at a time. You need this. 
I drank this once a day to stay hydrated while nursing and especially at night when I woke up parched. There are multiple flavors to choose from. The package says to add the mix to 16oz of water, but I did 20oz so that the mix wasn't too strong. 
This helped my milk supply increase! I added it to smoothies and topped my cereal with it. Just make sure to not add too much, as it can be a bit bitter. 
I tried a few different pumping bras and these were the most comfortable and actually held the pump parts in place. There are options for pumping or breastfeeding depending on what you need. 
The baby booger tool that works quickly and effectively. Forget the bulb syringe from the hospital, this is great. 
A cute bathtub that grows with your baby. It drains itself once it is hung up from the easy-to-use hook on the back. It comes with a few cute bath toys to use to keep your baby entertained. 
4th-trimester book
This a helpful book to take your time reading. Postpartum truly is the 4th trimester. Adjusting to the hormones, family changes, and body changes is a big deal. Be gentle with yourself. 
A few tips for handling the postpartum time period:
Please rest. No matter how your baby came to be a part of your family, you will be exhausted. 
Find a balance with your partner and support people to all allow time for self-care. 
Eat nutritious meals, even if you don't feel hungry. You need strength. 
Find time to get outside for sunshine, fresh air, and walks. It helps your mental state.
Keep a journal nearby to process any tough moments. 
Be gentle with yourself in transitioning to a new normal for you and your family. 
Be present with your little one and learn their cues. Get off your screens and pay attention. This is a great time to snuggle and bond. 
To learn more about how we can work together, contact me. Or you can schedule your free 15-minute consultation call here.
Want to read more? Here are a few of my related blog posts you may be interested in checking out!
Check out some of the items mentioned in the blog post above, along with a few extra goodies we think you'll love!